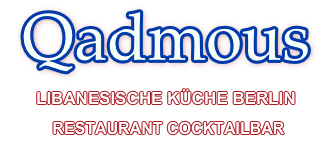 Arabic & Lebanese Restaurant Berlin Mitte - Am Friedrichshain 1 - 10407 Prenzlauer Berg
Address
Reservation
Media library
Our location
Adress
Restaurant Qadmous
Arabic & Lebanese
Am Friedrichshain 1 - 10407 - Berlin
Telefon: +49 (0) 30 424 62 55
FAX: +49 (0) 30 420 93 33
Opening hours
Mon
Tue
Wed
Thu
Fri
Sat
Sun
12 - 12
12 - 12
12 - 12
12 - 12
12 - 1
12 - 1
11 - 12
Arabic & Lebanese - Reservation
Arabisches Restaurant Berlin Mitte - Libanesische Küche
Book a table in restaurant qadmous quickly and simply. please fill out all mandatory fields so that we can arrange your reservation promptly in the arabic & lebanese restaurant qadmous and nothing else can stand in way for an unforgettable day.
If you wish we also welcome your reservations by phone:
phone number: +49304246255
For further questions do not hesitate to contact us any time or leave a message
on our page
and we will contact you as soon as possible .
Terrace
While Summer Rain 2013 in the Restaurant Qadmous by extended awning and heatable spotlights.
Commercial
Impressive commercial of shisha from the original Arabic Lebanese restaurant Qadmous featuring culinary dishes.
Terrace
Celebration on international woman's day 2013 in the restaurant Qadmous on prenzlauer berg.

Qadmous


Original arabic and lebanese specialties restaurant. First-class ambience will be awaiting you during your visit in europe's unique original arabic and lebanese restaurant qadmous in Berlin.

The restaurant qadmous in Berlin brings you closer to the breathtaking orient by the taste of the delicious meals, the scent of culinary spices and the variety of original arabic and lebanese cuisine.

Kulinarisch


Visit us to the extraordinary sunday brunch and serve yourself on a wide selection of more than sixty warm and cold dishes from the original arabic and lebanese cuisine of the restaurant qadmous.

Discover the culinary pastries with various fillings or the chick pea puree hummus, one of the most-loved. Qadmous desserts and seasonal fruits will complete our sunday brunch. Join us now!

Kein Catering!


Give your special event a oriental setting with the original arabic lebanese cuisine and you will be having a spectacular, unforgettable once in a lifetime event. We will be delighted to advice you.

If weddings, birthdays, business events or on new years eve, the restaurant qadmous is able to cater your party up to one thousand guests and will give your events a culinary oriental lebanese ambience.
Vegetarian
Info Box
Legend
(Deutsch) Vegetarisch & Vegan
Arabisches Restaurant Berlin Mitte - Qadmous
Libanesisches Restaurant Berlin Mitte - Arabische Libanesische Küche Prenzlauer Berg

nahe dem berühmten Kollwitzplatz bzw. dem Bötzowviertel

Shisha Lounge


Drink arabic tea and eat culinary desserts on our shisha lounge and you will become to have an traditional lebanese atmosphere. The restaurant qadmous combines this with a future-oriented technology.

Wine


Enjoy the unique lebanese wines of ksara. The quality and the special trademark of lebanese wines are full-bodied taste began with careful selection of sun-ripened grapes which reflects in the pure taste.

Spices


Spices are characterize for the variety of the original lebanese dishes. In the restaurant qadmous you will get to know the high-quality and different culinary spices of the original oriental arabic and lebanese cuisine.

Vegetarian


To dine original arabic lebanese also means to eat healthy above all. The arabic and lebanese cuisine in the restaurant qadmous in berlin are know for the variety of meat-free dishes and high-quality nutrients.

Qadmous


Get to know more about the legendary history of qadmous, the beginning of the original oriental lebanese phoenicia restaurant qadmous, the multicultural guests and have a look behind the scenes of qadmous.

Cuisine


The cuisine are one of the most important part of gastronomy. Especially strict hygiene of qadmous and dishes prepared by the highest modern technology make our lebanese restaurant to a special.

The Team


In the restaurant qadmous counts the individuality of our guests. With professionalism, engagement and passion our team will takes you to a culinary trip through lebanon.

Cocktailbar


The cocktail bar of the lebanese restaurant qadmous is well equipped and designed with a great attention to detail. Get a proffesionell, fruity and fresh made cocktail prepared by our experienced barkeeper.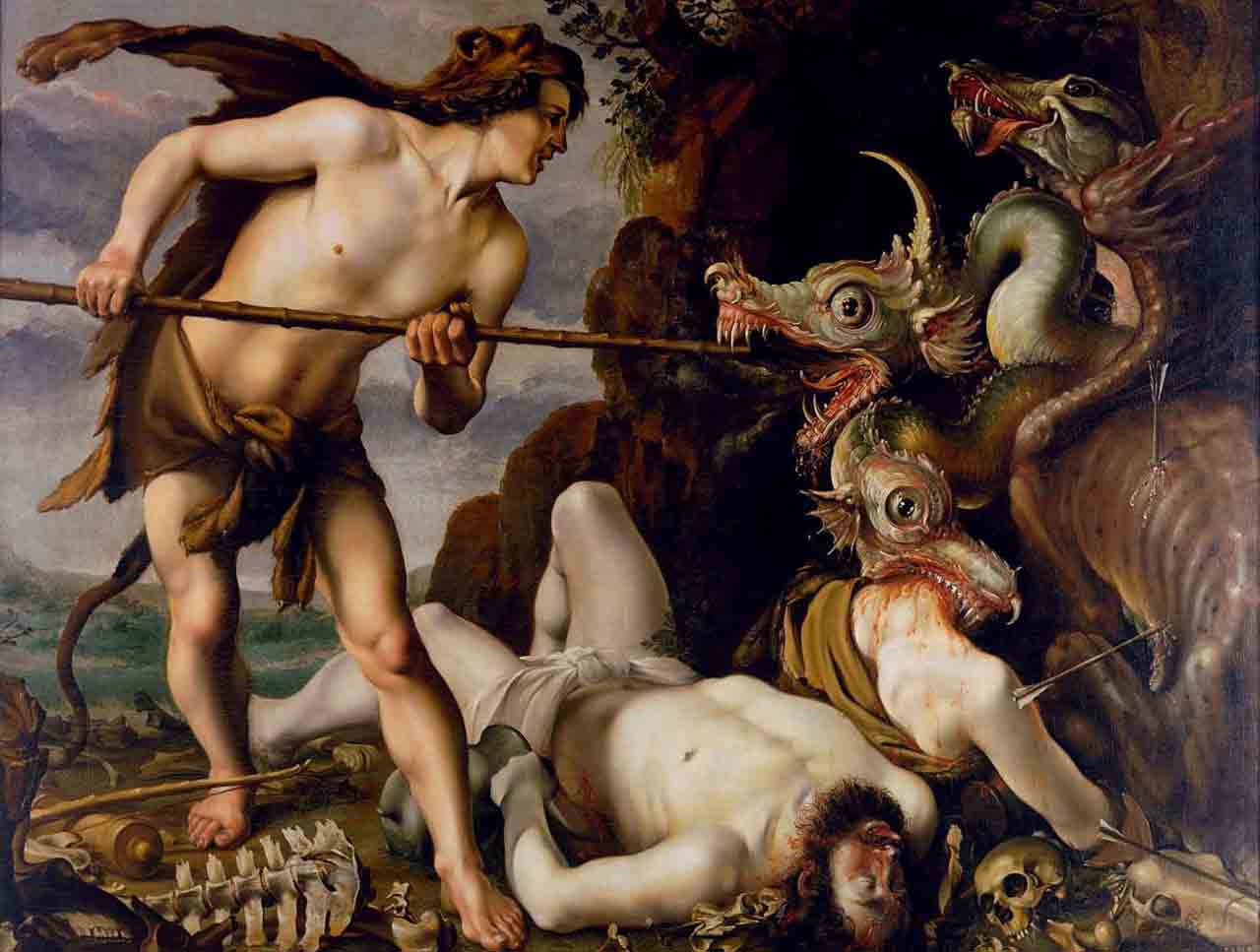 The legend of Qadmous
The legends tells witch for thousand of years king agenor, who is in phoenicia, todays lebanon – governed, his son prince qadmous sending him away to find his missing sister europe. Furious he advised him not to return without his sister. So he went in search of his sister princess europe. But since she kidnapped from god – father zeus, he could not find her.


After a long unsuccessful search he settled in greece to escape the range of his father and instituted the city thebes. Legend has it that he brought the alphabet and the money to europe.
Portrait: Hendrick Goltzius – 1558 till 1617 †
Click to legend

Cocktails


Take a look in to the original arabic and lebenese restaurant qadmous and step into our extensive furnished terrace whether wet and cold or sunny weather. One thing is certain the arabian flair.

Relax with an flavour of shisha and a fruity fresh cocktail on our professional with infrared heatable terrace and enjoy your meal with an open view to the volkspark friedrichshain - Prenzlauer Berg.

Dishes


Immerse yourself into europe's first original arabic and lebanese restaurant in Berlin and visit one of the four healthiest cuisine of the world. You will find a wide range of different meals in our menu.

Qadmous takes care of your well-being with a range of variety dishes and stimulates your palate with an original oriental, arabic and lebanese flair. Qadmous spoil you on the culinary highest level.

Wine


Embark on a journey to the excellent cabernet-sauvignon vines and most exclusive wine specialities from lebanon will be awaiting you in the original arabic & lebanese restaurant qadmous.

The restaurant qadmous let you feel like thousand and one night and stimulate your senses in a breathtaking way, while you enjoying the aromatic original arabic & lebanese coffee with cardamon.